Premium MyBB Theme: Sidereel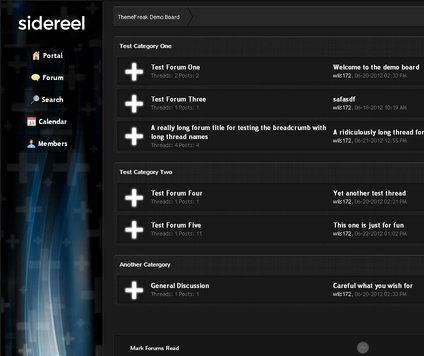 Theme Details
Name: Sidereel
Description: Sidereel is a dark style theme that is named for its animated side navigation background. Your main navigation links are featured to the left of your content bringing the most important part of your site (the content) to the top of the page. This theme is perfect for gaming or graphic forum.
Works with: MyBB 1.6x
Compatible Browsers: The theme is compatible with all major modern browsers including IE9 (IE8 minus css3 properties), Firefox, Chrome, Safari, and Opera.
Information: Once you purchase this theme a download link will be directly sent to your paypal email with instructions for downloading. By purchasing this theme you are acknowledging and agreeing to our License Agreement.
Demo
Add to Cart
Jquery login box
A nice popup jquery box for signing into your account.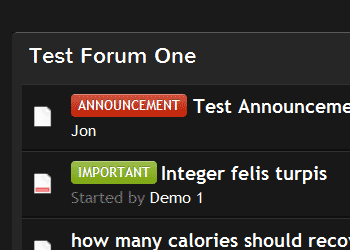 Annoucement and sticky icons
Beautiful CSS3 icons to notify users of important threads and announcements.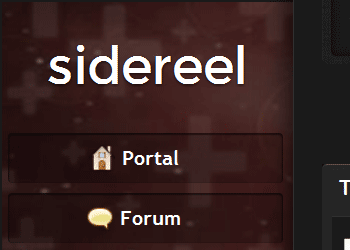 Html logo
Easily change your logo in the header template. No images required. You can replace the logo with an image if you wish as well.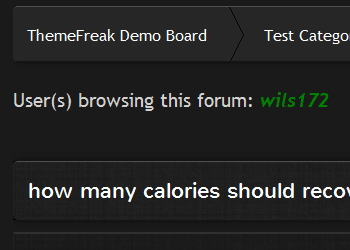 Sexy breadcrumb
A sexy breadcrumb with hover effects just how you like it.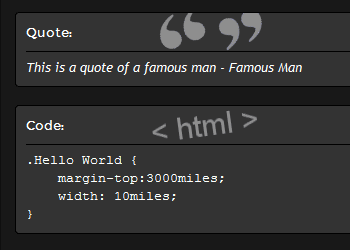 Quote and code box customization
Each time you quote a users or use the code bb code you'll see this very nice customized quote and code box.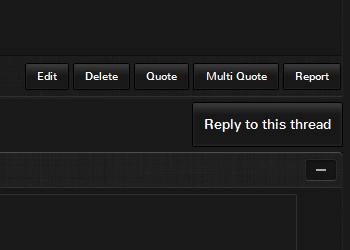 CSS3 buttons
These buttons have beautiful hover effects that make you melt into the darkness.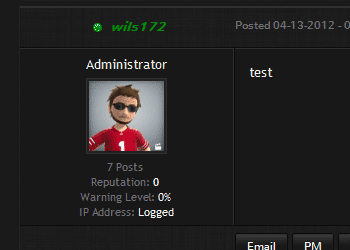 Simple, elegant postbit
We've kept the postbit simple, yet it's still elegant. Get all the important information you want without too much clutter.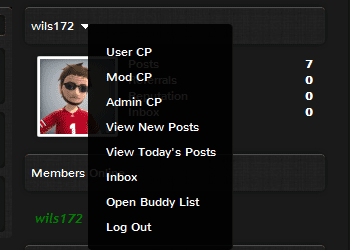 Dropdown links in user panel
All the links your user needs are easily accessible by clicking the dropdown arrow next to their username.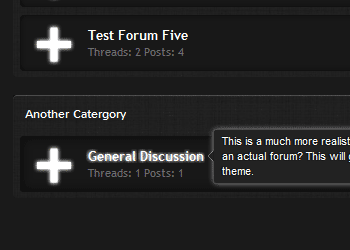 Tool tip descriptions
Elegant tool tip shows your forum's descriptions when the user hovers over the forum title. The tooltip feature is also used in other areas throughout this theme.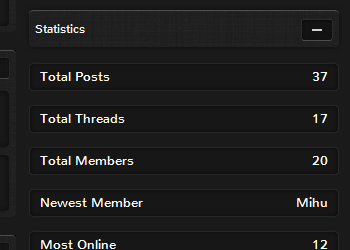 Collapsible side panels
Easily collapse any items in the sidebar you don't wish to see.