Metro MyBB Theme: MetroStyle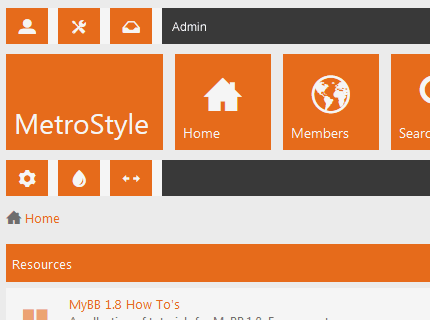 Theme Details
Name: MetroStyle
Description: MetroStyle is a MyBB theme inspired by Windows 8 Metro look. This theme is fluid and has a mobile version as well.
Works with: MyBB 1.8x
Compatible Browsers: The theme is compatible with all major modern browsers including IE9 (IE8 minus css3 properties), Firefox, Chrome, Safari, and Opera.
Information: Once you purchase this theme a download link will be directly sent to your paypal email with instructions for downloading. By purchasing this theme you are acknowledging and agreeing to our License Agreement.
Demo
Add to Cart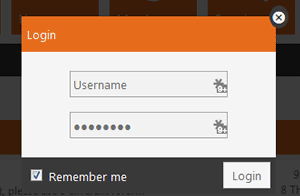 Jquery login box (pop up)
A nice popup jquery box for signing into your account.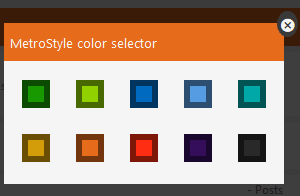 Theme color chooser
Choose from 10 different colors to make the theme feel like home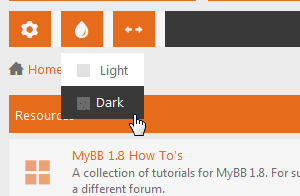 Light or dark, you pick
Change the back ground to a light or dark color.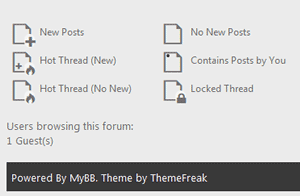 Icon Fonts load fast
We implement icon fonts so your forum loads fast and looks great.
Pop up theme selector
Select a different theme easily.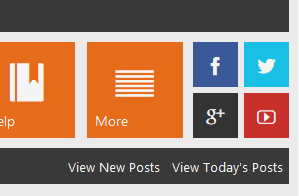 Social network buttons
Include your facebook, twitter, google plus, and youtube links.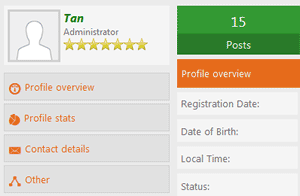 Full featured profile
Our profile look is different and exciting.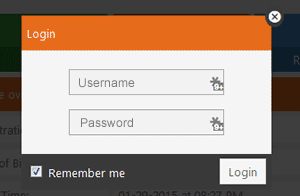 Popup login
Simple and effective login popup box.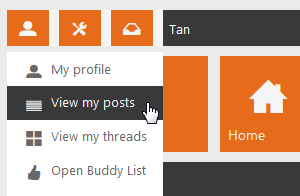 Drop down menus everywhere
Easy access to important links.