MyBB Gaming Theme: GameOne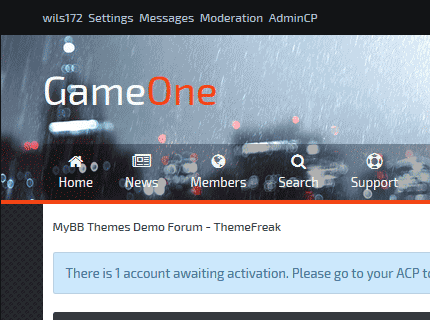 Theme Details
Name: GameOne
Description: GameOne is a responsve MyBB 1.8 theme for gaming forums. This mybb theme uses HTML5 and is tableless. Profile page has a fresh unique look that appeals to gamers. Theme can be dynamically changed. Background pattern, and header image has preset images that can be switched in and out.
Works with: MyBB 1.8x
Compatible Browsers: The theme is compatible with all major modern browsers including IE9 (IE8 minus css3 properties), Firefox, Chrome, Safari, and Opera.
Information: Once you purchase this theme a download link will be directly sent to your paypal email with instructions for downloading. By purchasing this theme you are acknowledging and agreeing to our License Agreement.
Demo
Add to Cart
Twelve Beautiful Gaming Headers Included
This MyBB theme has a style changer where you can change the header image dynamically. Over 7 different images are available.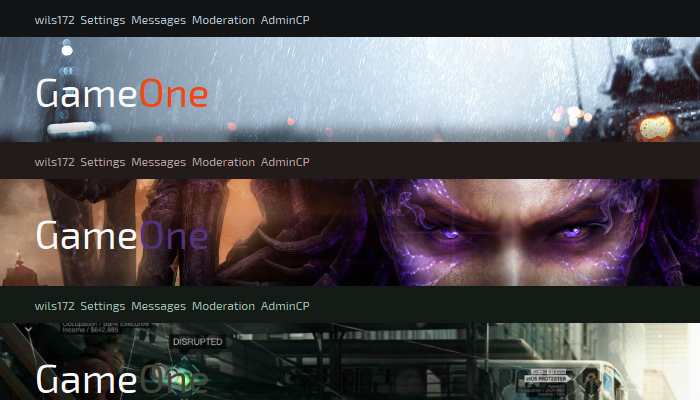 Unique MyBB Theme Profile
MyBB Theme features a unique profile that's never seen before. Profile page has a beautiful banner image and is responsive on small devices such as smart phones.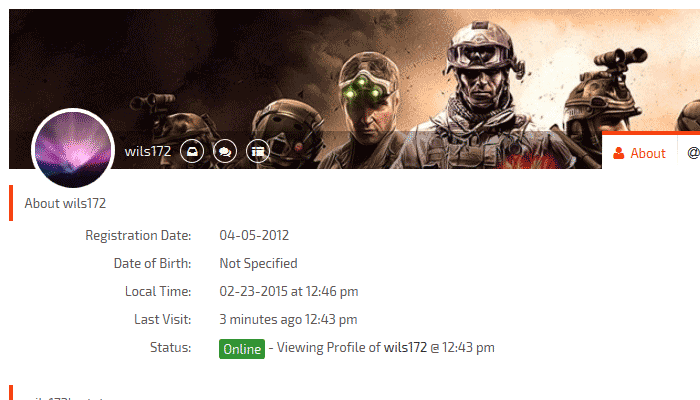 Topic Preview Button
View the first and last post of any topic without going to the topic! Great if you want to see a preview of the topic without loading a new page.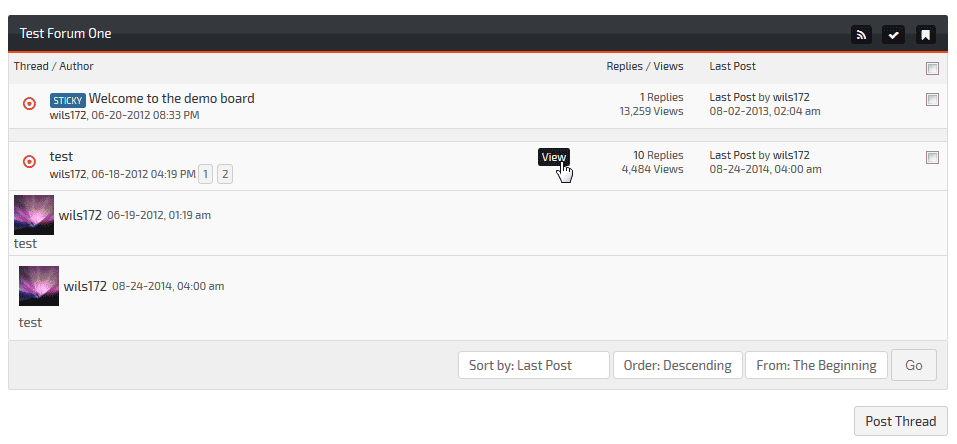 Full Theme Preview